Executive Leadership
Executives
Earl Lawson
President and Chief Executive Officer
Earl is responsible for CAIRE's global business with operations in the Americas, Europe, the Middle East, Africa and Asia Pacific. He brings 30 years of leadership and market experience across multiple industries including health care and life sciences, energy, chemicals, metals, food and manufacturing.
Earl was previously the President of Chart Industries' BioMedical Division. He joined Chart in May 2016 from The Linde Group.
He is a graduate of the United States Military Academy, West Point, NY, and the Kellogg School of Management, Evanston, IL.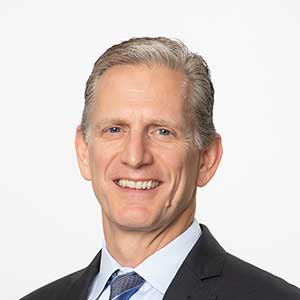 Mario Bolivar
Senior Director of Global Sales for AirSep Commercial Products
Having joined CAIRE in February 2023, Mario is responsible for the top-line overall growth and market share for the commercial gas generator AirSep business. He is a successful sales and marketing leader with 30 years' experience selling compressed air and gas process equipment across a range of end markets including oil and gas, energy, pharmaceutical, food and beverage, and industrial markets.
Mario holds a Bachelor of Science in Mechanical Engineering from Western New England University in Springfield, MA. He is fluent in Spanish, and has served as chairman and co-chair for the Nitrogen Generation Section for the Compressed Air & Gas Institute (CAGI). Throughout his career, he has held leadership roles with increasing responsibility including OEM Manager, Marketing Manager, Senior Business Development Manager and National Sales Manager.
Barry Hassett
Vice President, Global Marketing
Barry joined CAIRE in June 2019 with responsibility for managing the global marketing efforts for the Company's respiratory and commercial businesses. He has more than 20 years of marketing experience in a variety of healthcare sectors, including orthopedics, oncology, neurosurgery, vascular surgery and regenerative therapies. Prior to joining CAIRE he served in a number of executive roles, most recently at TissueTech, leading the marketing initiatives across their surgical and ophthalmic divisions. Prior to that he worked with several successful Atlanta-based medical device start-up companies as well as with large, global organizations earlier in his career.
Barry graduated with a Bachelor of Science in Bioengineering from Duke University and a Master of Science in Bioengineering from Dartmouth College.
Sonny Hayes
Vice President of Global Operations
Sonny leads the operations and supply chain functions for CAIRE's global business, with locations in the Americas, EMEA, and Asia Pacific. His experience spans nearly four decades with multiple international organizations, bringing operational leadership focused on a culture of continuous improvement, with strategic and tactical assignments in mergers and acquisitions, complex supply chains, and synergy alignment. He has been involved with industrial, respiratory, medical, safety products, lighting, and battery industries.
Sonny joined CAIRE in January 2022. He previously served as the Global Vice President of Avon Protection Systems plc, and prior to this held similar global roles with Honeywell, North Safety Products, and ABB. He holds a B.S. in Management of Industrial Operations, and is a Lean Six Sigma Master Black Belt.
Larry Hughes
Vice President and General Manager of AirSep Commercial Products
Larry started his professional career with the Buffalo Forge Company in Buffalo, NY, where he was recruited for their Sales Engineer Training Program. He then joined Xorbox Corporation in Tonawanda, NY, a manufacturer of Pressure Swing Adsorption (PSA) Oxygen Equipment as their Director of International Sales.
Leaving Xorbox, Larry helped found AirSep Corporation in 1986 and served on its Board of Directors. As Vice President of Sales, Larry started and expanded the AirSep PSA and Vacuum Pressure Swing Adsorption (VPSA) Oxygen Commercial Products Business to over 70 countries worldwide, becoming the industry's market leader.
Larry is a graduate of Union College in Schenectady, NY, with a B.S. in Mechanical Engineering.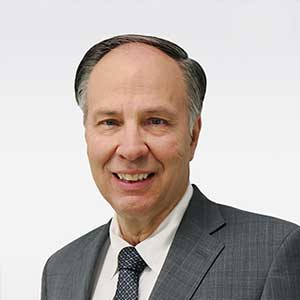 Kurt Kelln
Vice President of Global Respiratory Sales
Before joining CAIRE, Kurt was a member of the Board of Management and Executive Vice President of Global Sales and Marketing, at the French med tech company, Supersonic Imagine. He has lived and worked in the United States, Germany and the United Kingdom and has vast knowledge and experience in global healthcare markets.
Kurt held multiple sales and marketing executive roles in large, medium and small medical device companies. He also has 10 years experience in the area of mergers and acquisitions, and was responsible for much of the integration activity while an executive at Philips Healthcare.
He studied Business Administration at the University of Washington and completed the Octagon Executive Program at Wharton Business School. Kurt relocated back to the US in 2020 after 20 years of overseas assignments.
Edward Kim
Vice President of Engineering and Regulatory Affairs
Edward brings nearly 20 years of engineering, R&D and product development experience in various industries including satellite, airline, environmental, and technical plastics. Before joining CAIRE, he was the Vice President of Engineering for the BioMedical Division of Chart Industries. He led the global engineering team to various industry innovation awards including the HME Business 2018 New Product Award. Prior to Chart, Edward was the Director of Product Development for the Environmental Products division of Cole-Parmer.
Edward has earned both his Bachelor and Master of Science in Mechanical Engineering from the Georgia Institute of Technology. He is a native of Georgia and resides in a suburb of Atlanta with his wife, Lauren. In his free time, he is an avid tennis player and a strong supporter of the Atlanta Falcons football team.
Yoon Shin
General Counsel
Yoon Shin joined CAIRE in February 2022 as its General Counsel after more than 20 years of practicing as a corporate attorney. As General Counsel, Yoon is responsible for overseeing all legal aspects of CAIRE's global business and serves as a strategic partner and contributor to the executive team.
Yoon has a diverse background practicing in New York, Hong Kong and Seattle. She has represented start-ups to Fortune 500 companies in various industries. Prior to joining CAIRE, Yoon was General Counsel at EchoNous, Inc., a KKR portfolio company pioneering in AI-driven ultrasound devices. Yoon is a graduate of Brooklyn Law School where she was a Dean's Merit Scholar and Barnard College, Columbia University.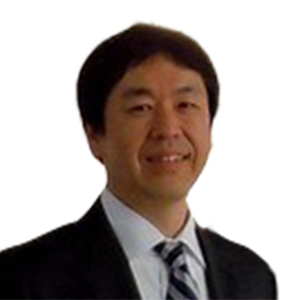 Mr. Keizo "Ken" Furusaki
Director, and Executive Vice President and Chief Technology Officer of Niterra Co., Ltd.
Mr. Furusaki currently serves as Senior General Manager of Corporate Planning Department of Niterra Co., Ltd.,​ in Japan. He was one of the key players in their successful commercialization of oxygen sensors for vehicle emission control in Automotive and Solid Oxide Fuel Cells for cleaner power generation with carbon dioxide, or CO2, reduction. He has led several cross-border alliances with his entrepreneurship throughout his career in Japan, and when he served as Executive Vice President and Chief Technology Officer of its U.S. subsidiary. Currently, he is also a board member of Spirosure, Inc., a start up for asthma care in the San Francisco Bay Area. Mr. Furusaki's personal driving principle in his work is to "make people breathe easier."
Mr. Ken Hosako
Executive Vice President of CAIRE Inc.
Mr. Hosako has been with Niterra Co., Ltd., for over 27 years with increasing levels of responsibility over this time. In 2014, he became President of Niterra Australia PTY. LTD. Mr. Hosako became Vice Division Manager of Medical Division at Niterra in 2020 and a board member of NTK MEDICAL CO., LTD in April 2021.
Mr. Hosako relocated to CAIRE's corporate headquarters in June 2021.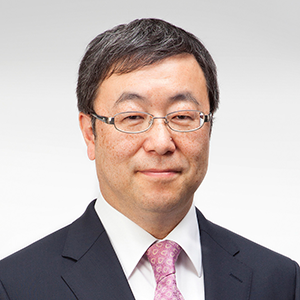 Mr. Hiroyuki Maeda
Executive Officer of Niterra Co., Ltd.
Mr. Maeda has been with Niterra Co., Ltd., for over 36 years. He has expanded his role over this time, becoming General Manager, Sensor Planning and Engineering in 2012, and Procurement in 2013. He also has some international experiences in Europe for seven years and in the USA for five years. In 2016, Mr. Maeda became a Corporate Officer. And, in 2019, he became an Executive Officer.