Despite new medications, little progress has been made in developing new diagnostic and monitoring technologies for respiratory diseases such as asthma. Today's standard of care is characterized by products, technologies and procedures that have not changed significantly in decades — such as spirometers. These technologies offer little insight for clinicians to make better clinical decisions for their patients in terms of initial diagnosis and continuous monitoring of asthmatic conditions. In terms of diagnosis of asthma, large numbers of asthmatics go untreated: 50% of children, and 33% of adults.
50%
of children
misdiagnosed or
untreated for asthma
33%
of adults
misdiagnosed or
untreated for asthma
Fractional exhaled Nitric Oxide (FeNO) breath analyzers
FeNO testing identifies airway inflammation severity
Classify asthma severity before symptoms are reported and/or airway obstruction is detected with spirometry
Monitor airway inflammation levels
Identify inhaled corticosteroid treatment non-compliance
Titrate medications according to inflammation severity
Airway inflammation severity by method of assessment 1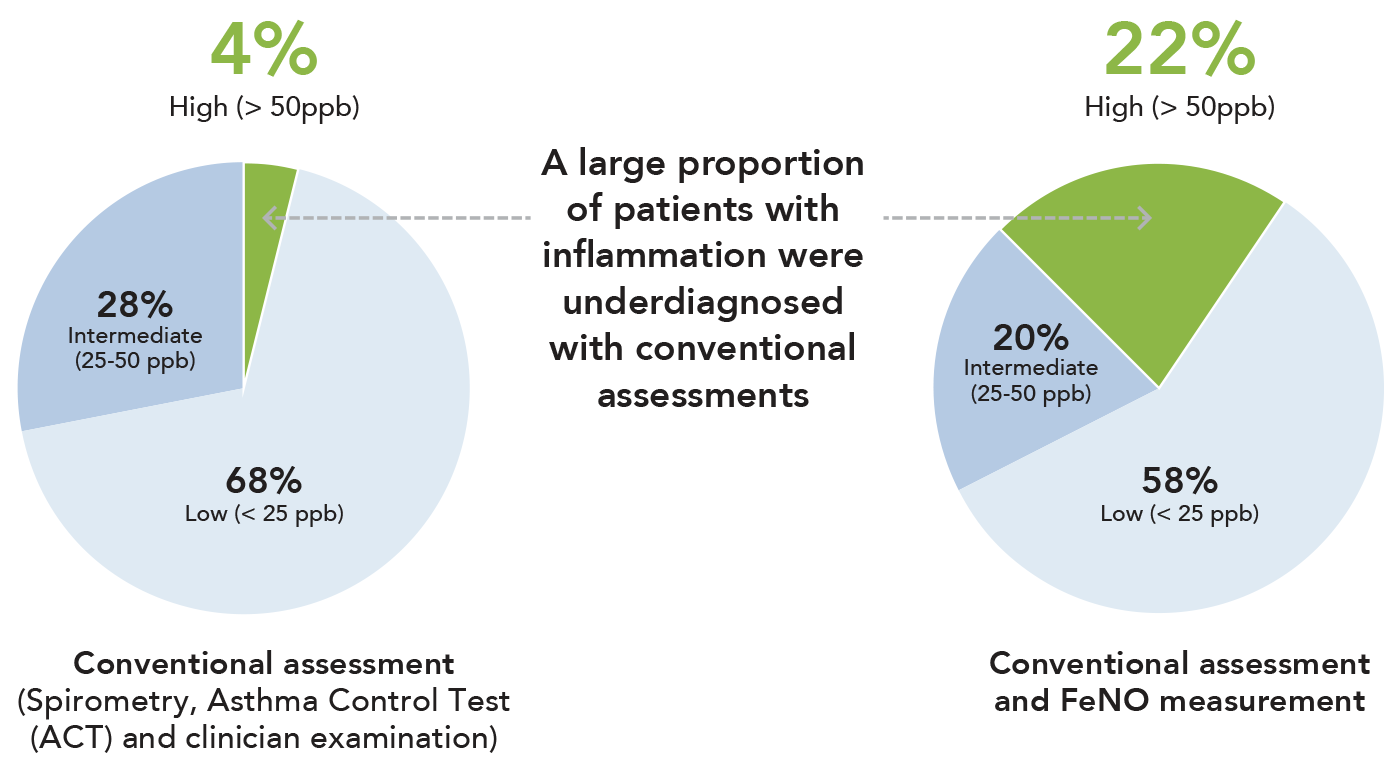 1. LaForce C, et al. Ann Allergy Asthma Immunol. 2014;113(6):619–623.