Pulse VS. Continuous Flow
CAIRE's product line of oxygen concentrators filters the ambient air around us in order to guarantee you are never left without the oxygen you need.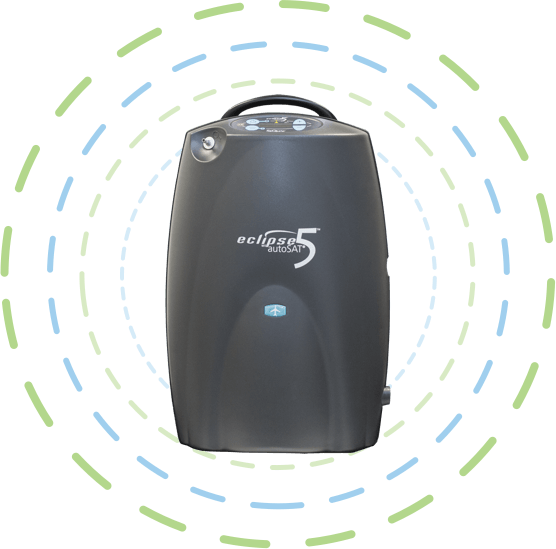 With every inhale of your breath, CAIRE's pulse flow technology delivers a "bolus", or breath, of oxygen when you need it most. Our pulse flow senses the pressure of each breath, through the nasal cannula, to deliver the exact dose you need at the exact moment you need it.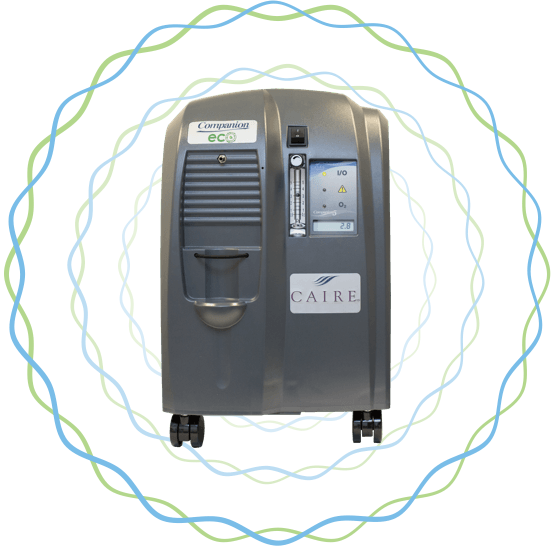 When you need a constant, steady and reliable flow oxygen, you need CAIRE's continuous flow technology. Set your device to the liter by minute prescribed by your doctor and rest assured that you are receiving an uninterrupted stream of oxygen.
CAIRE pioneered the technology behind oxygen therapy, allowing our technology to always be one step ahead.
Picture yourself relaxing at home on the couch, then imagine yourself walking to the mailbox or even taking a walk. Depending on your activity level, your rate of breath changes. With CAIRE's autoSAT technology, our oxygen concentrators adjusts oxygen output based on your breath rate to guarantee the prescribed amount of oxygen is delivered with each breath. autoSAT technology is available on the Eclipse 5® product.
Choosing a CAIRE product gives you the confidence of UltraSense technology. We pioneered the most sensitive pulse dose trigger to detect the pressure of breath, and release the pulse of oxygen you need, when it is most critical. This advancement allows more patients to use our technology than ever before.
Fixed minute volume technology allows for an oxygen user to receive the oxygen they need, at precisely the right amount, in an exact moment in time. CAIRE's fixed minute volume technology is the most sensitive on market, adjusting the flow the oxygen to match a person's needs based on the pressure of their breath.
Contact Us
Send Us A Message
*By submitting this information, I authorize CAIRE to contact me including by phone.