Stationary Oxygen Concentrators
What Is A Stationary Oxygen Concentrator?
A stationary oxygen concentrator or home oxygen concentrator is designed to be your at-home, continuous flow oxygen therapy device. Inside the home, the home oxygen concentrator is placed in a location. Long oxygen tubing (generally 50 ft. or more) is used to deliver oxygen to you as you move about doing regular activities or when you are asleep at night.
CAIRE offers a wide variety of stationary oxygen concentrators for all disease states. Our AirSep VisionAire and CAIRE Companion 5 home oxygen equipment, produce standard flow rates up to 5 LPM, and our AirSep NewLife Intensity supports high flow rates up to 10 LPM and other medical applications.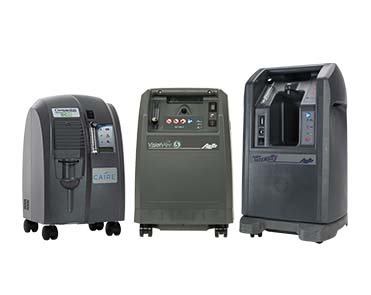 CAIRE offers the widest selection of stationary home oxygen concentrators boasting a variety of features and benefits. With flow capabilities ranging from pediatric to high flow, CAIRE stationary oxygen concentrators can treat the widest range of patients. CAIRE offers the reliable and maintenance free AirSep VisionAire 5, the most technologically advanced CAIRE Companion 5, the robust AirSep NewLife Elite, and the high flow and high pressure AirSep NewLife Intensity. CAIRE's stationary oxygen concentrator line-up offers the best solutions for both equipment providers and patients alike.
AirSep VisionAire 5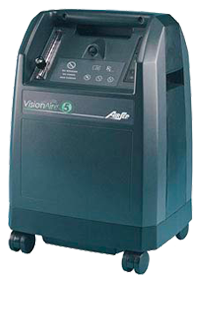 The AirSep VisionAire 5 is a maintenance free, light, quiet and power efficient…
CAIRE Companion 5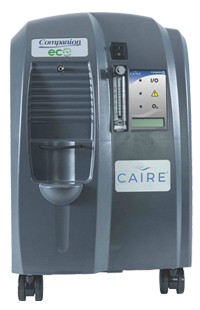 Companion 5 is a 5 LPM compact stationary designed specifically for…
AirSep NewLife Intensity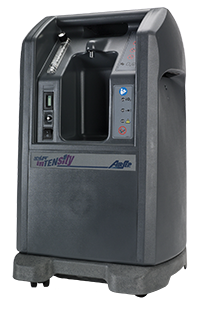 The NewLife Intensity is the most durable and capable high…
Contact Us
Send Us A Message
*By submitting this information, I authorize CAIRE to contact me including by phone.