Experience The oneCAIRE Difference
Enjoy the benefits of an experienced, dedicated oxygen supplier.
Clinically-proven portfolio covering the full patient lifecycle
Custom business solutions to improve your bottom line
A lower total cost of ownership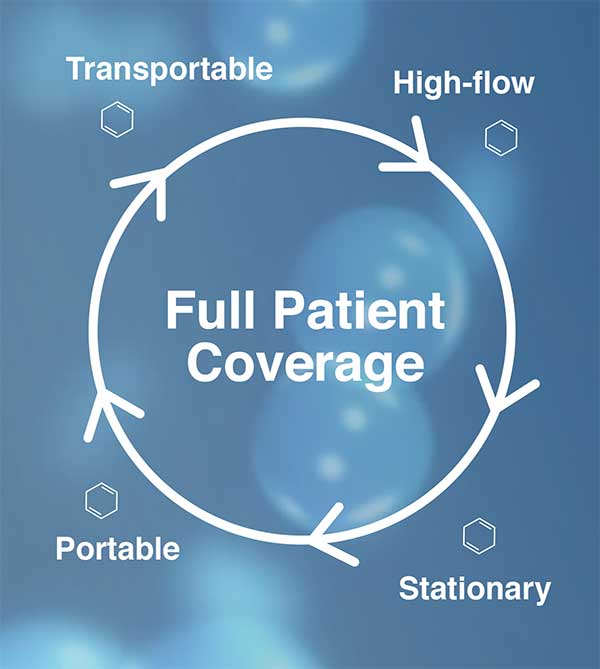 Enjoy The Confidence And Flexibility Of CAIRE's Broad, Proven Product Portfolio
CAIRE has been an innovator in oxygen therapy products for over 50 years, bringing game-changing technologies such as the HELiOS™ Liquid portable and the first portable oxygen concentrator to home care. We continue to drive advancements such as sensitive breath detection, safety pulsing and auto-adjusting flow that can support the best clinical outcomes. We are also a leader in bringing wireless connectivity to both portable and stationary oxygen concentrators to enable the provider to monitor patient usage and help with clinical and operation effectiveness.
CAIRE is also one of the few suppliers that can cover all your needs for the full patient lifecycle from portable oxygen concentrators to liquid oxygen systems to help you serve more patients and drive referrals.
Best of all you, can count on quality and clinical performance proven in the market for over a half century.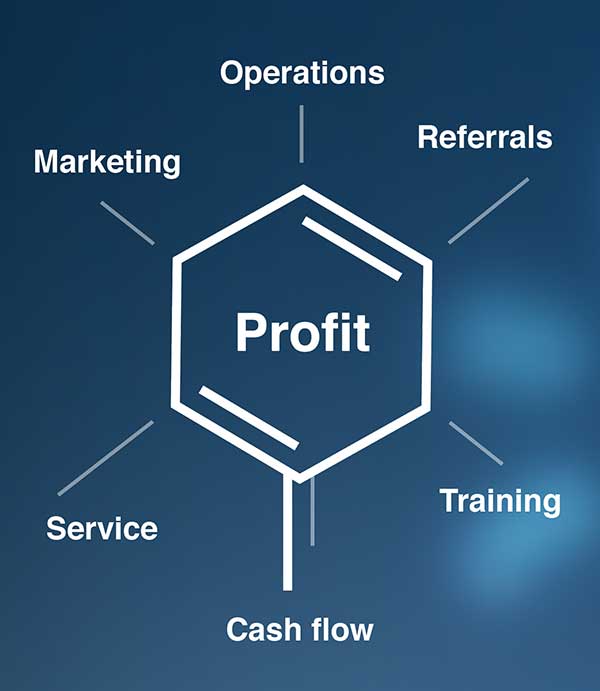 Integrate Custom Business Solutions To Increase Profitability
At CAIRE, we understand that home care providers need more than just products. That's why our sales and operational consultants put their oxygen experience to work for you by designing personalized business programs that will increase your profitability. Key programs include:
Retail partner program: Drives market visibility and cash sales
Non-delivery program: Improves patient compliance and eliminates delivery costs
Telehealth technology: Enables better management of patients and inventory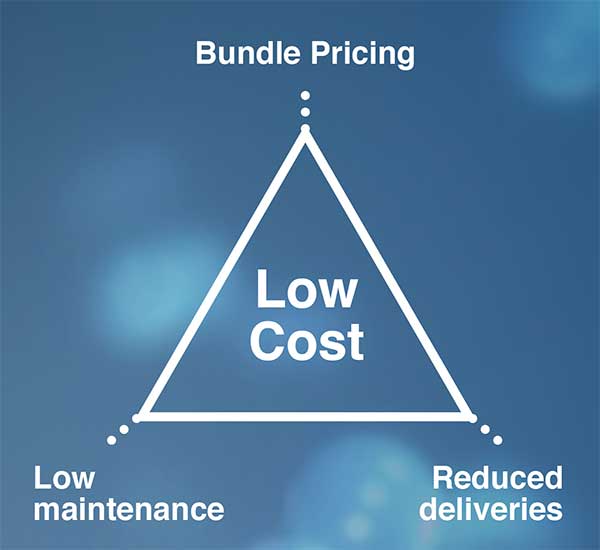 Lower Your Total Cost Of Ownership For O2 Products
CAIRE is focused on helping you navigate the challenges of the home care market by offering more ways to lower your cost of ownership at every stage of your process. We offer opportunities to bundle products across our portfolio for faster return on investment. Our concentrator products enable you to avoid the extra costs of transfilling cylinders and buying regulators. Over the long-term, you will also enjoy the benefits of high-quality products, strong warranties and low return rates.
Call today to hear about more ways oneCAIRE can help your business.
"The oneCAIRE campaign embodies everything CAIRE has to offer home and durable medical equipment providers — our clinically-proven portfolio of oxygen therapy products that cover the entire continuum of care, programs to support the business needs of our partners, and educational resources designed to provide the training needed for healthcare professionals to advance the care they give to their oxygen patients," said Kurt Kelln, Vice President Global Respiratory Sales
Contact Us
Send Us A Message
*By submitting this information, I authorize CAIRE to contact me including by phone.