What is a Liquid Oxygen Portable?
The liquid oxygen portable unit is to be used for portability and time away from home. They are easily carried by a handle, shoulder strap or backpack. The oxygen user fills their own portable unit from the reservoir with liquid oxygen. The filling process is simple and fast.
Liquid oxygen portables provided extended durations in much smaller packages compared to traditional oxygen cylinders. They give oxygen user's ultimate freedom with lengthy durations away from home.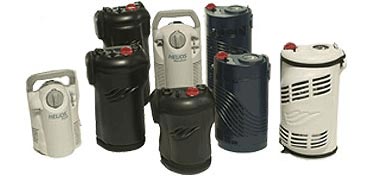 Portable Liquid Oxygen powered by CAIRE
CAIRE's has an extensive portfolio of liquid oxygen portables to give ultimate ambulation to users. Ranging from the lightweight and long-lasting Spirit and HELiOS portables for pulse dose to the Hi Flow Stroller for up to 15 LPM of continuous flow, there is a CAIRE device that will treat any disease state or patient need.
Patients benefit from the maximum portability, simplicity of use, and the lengthy durations that liquid oxygen portables provide. They also can select a portable that not only fits there visual wants, but also their clinical needs. Providers will benefit from the vast portfolio of CAIRE liquid oxygen portables to treat all of their patients and customize their inventory based on needs. All CAIRE portables are durable and robust, easy to operate and fill, and are backed by CAIRE's cryogenic technology.
CAIRE® Sprint™ and Stroller®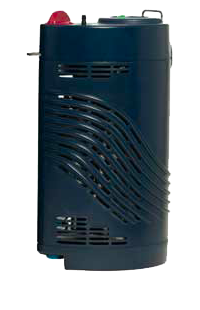 Lightweight, sleek, liquid oxygen portables provide ambulatory oxygen therapy patients with…
CAIRE® Hi Flow Stroller®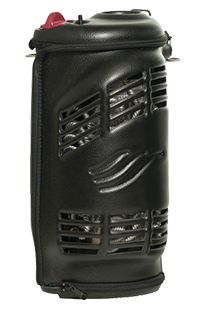 CAIRE's Hi Flow Stroller offers continuous flow up to 15 LPM and is the perfect option for…
CAIRE® HELiOS™ Portables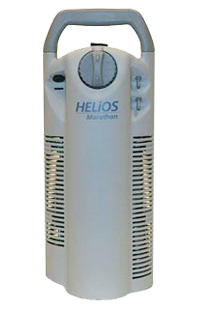 CAIRE's HELiOS portables offer maximum portability in a small and simple to operate package.
Contact Us
Send Us A Message
*By submitting this information, I authorize CAIRE to contact me including by phone.