AirSep oxygen products provide trusted performance to a diverse range of applications from hospitals to fish farming.
Available as self-contained and standard generators, packaged systems, and custom plants, our oxygen generating equipment produces oxygen for ozone generation, wastewater treatment, bioremediation, odor control, fish farming, paper mills, army field hospitals and many other various applications.
Our smallest oxygen generators can deliver 8 cubic feet per hour while our largest installed plant can produce 120 tons of oxygen per day! AirSep's high-efficiency, rugged 2-bed VPSA oxygen process design offers extremely low energy consumption, on-stream efficiency of 99%, easy operation, and long-term equipment life of 25 years or more.
AirSep builds oxygen generators capable of delivering on-site oxygen necessary for the UNOX and OASIS wastewater treatment processes. AirSep generators can add oxygen to the environment to enhance growth of microbes, which degrade contaminants from soil or groundwater.
No other company in the world can claim to have the range of products, which AirSep has delivered and installed. AirSep meets customers' application requirements with diverse oxygen and nitrogen supply solutions.
For any inquires or questions regarding AirSep oxygen or nitrogen equipment, please contact us and a representative will follow-up with you as soon as possible.
Hospitals and Medical Facilities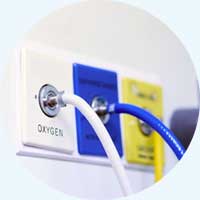 More than 2,400 hospitals, in nearly 50 countries worldwide, currently rely on…
Aquaculture/ Fish Farming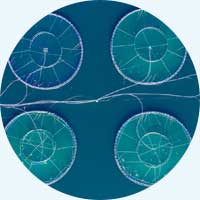 Accelerate fish growth and increase stocking density with an AirSep Oxygen Generator.
Wastewater Treatment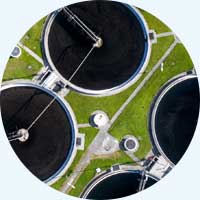 AirSep's products are perfectly designed for wastewater treatment applications…
Ozone Generation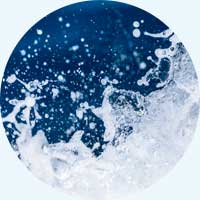 AirSep oxygen products help companies around the world maximize…
Oxygen Lancing / Decarbonization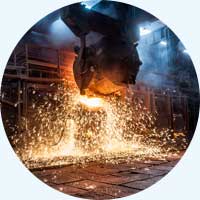 For over 30 years, AirSep has supported customers in the steel industry increase…
Gold Leaching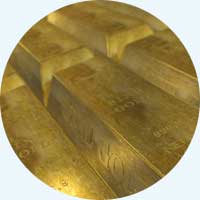 AirSep oxygen products are proven to help gold mining operations…
Additive Manufacturing
Aquaponics
Automotive
Battery Manufacturing
Bioremediation
Brick-Making
Cement and Lime Kilns
Cosmetic
Cutting / Brazing / Soldering
Environmental Remediation
Exercise with Oxygen
Fermentation
Fire / EMS Agencies
Furnace Enrichment
Glass Blowing and Manufacturing
Heat Treatment
High Elevation Oxygenation
Hydroponics
Hyperbaric Chambers
Hypoxic Training
Jewelry Repair and Manufacturing
Lead and Copper Smelting
Melting
Metal Spraying
Mining Operations
Mobile Military
Muffler Shops
Odor Control
Oxygen Bars
Petroleum Refineries
Pollution Control
Pulp and Paper Mills
Radiator Shops
Rough Cutting
Sewage Treatment
Thermal / Chemical Oxidation
Uranium Recovery
Veterinary Facilities
Water Treatment
Welding
Wellness / Spas
Zoos and Aquariums
Contact Us
Request a call from an AirSep Sales Representative
Fill out this form and a member from our team will reach out to discuss how AirSep can help your business.
OR CALL US AT 1-716-691-0202
* By submitting this information, I authorize CAIRE to contact me
including by phone.