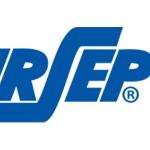 Buffalo, NY, September 18, 2020 –

Contributed by Lise Marsh, Independent Sales Representative of Canada/AirSep Corporation.

AirSep Corporation's PSA Oxygen Generator Systems are well-suited for the many applications in the mining industry, including: Carbon-in-Leach (CIL) process, Semi-Autogeneous Grinding (SAG) process, wastewater treatment process, RAS water treatment process [implemented on a global level in the mining industry today], as well as in the cyanide detoxification process.
AirSep PSA Oxygen Generator Systems are a proven choice
Installing an AirSep PSA Oxygen Generator System can significantly reduce your oxygen cost and your cyanide consumption. In fact, AirSep currently has mining facilities that have realized savings as high as 62 percent within their first 90 days. AirSep PSA Oxygen Generator Systems show significant benefit when compared to liquid oxygen – no lost product due to venting, no contractual increases, no hidden costs, and no lost deliveries.
AirSep Corporation currently has PSA Oxygen Generator Systems in many locations across the globe; Peru, Mali, Ghana, Canada, Colombia, Australia, and the USA. These systems have been in operation for well over 15 years with the majority being completely maintained by the mining facility. AirSep offers certified factory training on all purchased systems, as well as  optional on-location.
AirSep systems are easy to use and maintain
AirSep PSA Oxygen Generator Systems include a Schneider HMI color touch screen panel on our AS-Q to AS-Z models [offered as an option on our AS-D+ to AS-P models]. AirSep systems with the Schneider color touch screen HMI panel will collect operational parameters continuously. Data collected can be extracted using a memory stick and then can be analyzed or trended on a remote computer. HMI screens also can be accessed remotely for operation and monitoring of equipment using Webgate technology.
AirSep PSA Oxygen Generator Systems are self-reliable, easy to install and easy to maintain. Preventative maintenance techniques are the key to longevity. This is where the Schneider HMI color touch screen panel can offer up-to-the-minute data on the smooth operation of your AirSep PSA Oxygen System, which allows for easy consistent maintenance and peace of mind.
AirSep PSA Oxygen Generator Systems will produce oxygen at 93 percent concentration. Our standard systems offer delivery flows of up to 5,500 SCFH at a delivery pressure of up to 65 psig.
To learn more about how AirSep's PSA Oxygen Generator systems extensive product offering can help solve many of today's oxygen supply challenges, please visit www.airsep.com or send us an email at info@airsep.com. We will be happy to discuss your oxygen needs.