Buffalo, NY, December 8, 2021 – Animal lovers around the world understand well the stress involved with securing advanced or emergency medical care for their pets. One veterinary care center in Raritan, NJ, AnimERge Veterinary Hospital, depends on an AirSep Oxygen Generation System to help administer care to their patients around the clock.
This system, an AirSep Model AS-E PSA Oxygen System, is central to giving the medical team the ability to serve pets requiring increased critical care, supported by an on-location oxygen supply solution and to help ensure that they'll never run out of oxygen.
The hospital selected this AirSep System following their use of a smaller competitive system, that was unable to meet the oxygen capacity requirements of the center, and offered less than optimal customer service support.
Now able to produce the oxygen they need, and more, AnimERge has discovered the added benefits of the system – offering a compact footprint and ease of use in monitoring output systems functionality.
A technician with RedBear Tech Services LLC was essential in helping the center to identify the right system to support their needs. AnimERge has two surgical suites, four oxygen therapy treatment intensive care units (ICU) cages, and a number of anesthesia machines that primarily utilize the oxygen source. Demand is often intermittent, but the capacity of the system allows for at least four animals to receive up to a peak flow of 60 lpm of oxygen simultaneously.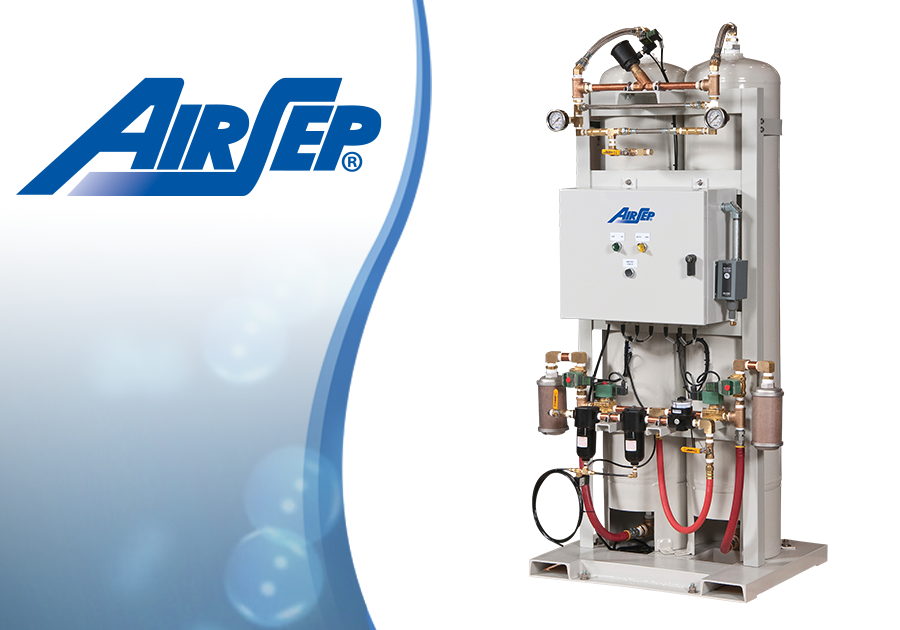 AirSep AS-E PSA Oxygen Generator
AnimERge requires a dependable and reliable source of medical-grade oxygen available at all times, in volumes necessary to treat multiple critical patients, at the same time.
Greg Mactye, Facilities Coordinator said, "For me, the support I found at AirSep was one of the deciding factors which made the company stand out from the others. When I contacted AirSep's support staff, I received immediate and thorough information on the function of our new system. The information they provided allowed me to completely understand its operation better. Consequently, I feel more comfortable monitoring it on a day-to-day basis."
To learn more about how AirSep's extensive product offering can solve your oxygen supply challenges, please visit airsep.com or contact us.