Buffalo, NY, July 1, 2020 – Jeanine Owen with Ondine Glass is a professional glasswork artisan and is inspired by her own backyard animal life and the beauty of nature. Her glass studio workshop is located in northeast Florida, USA, and inside this workshop you will find an AirSep PSA Oxygen Generator as a major tool utilized in the beadmaking process.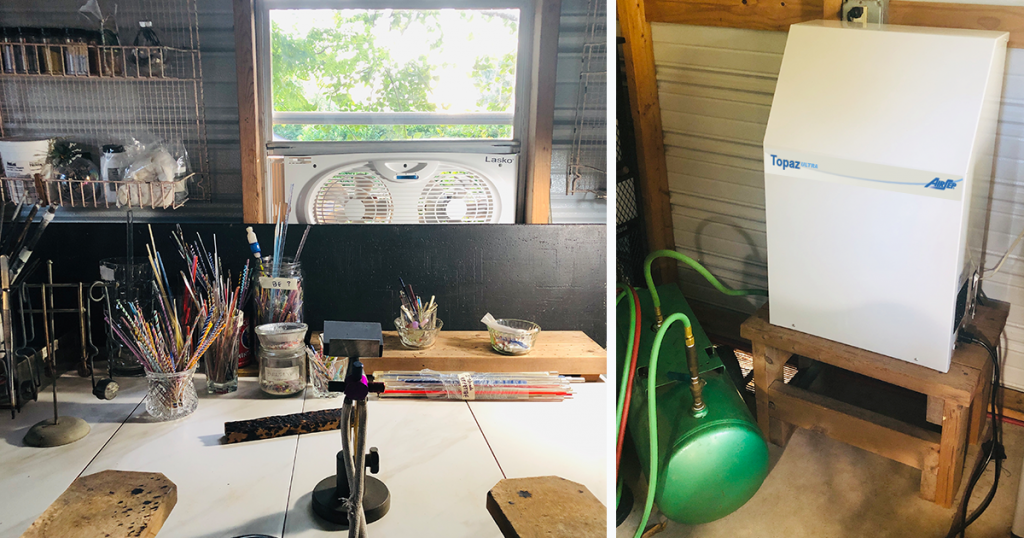 In glass blowing or manufacturing, oxygen is mixed with a fuel gas in a torch to produce a high temperature flame that allows glass to be worked or molded in a molten or near molten state.
Furthermore for glass polishing, finishing operations like annealing, edge finishing, and deburring require extensive use of oxygen-enriched open flame gas burners.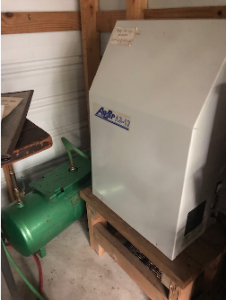 Jeanine learned of AirSep, a CAIRE Inc. company, via advertising and word-of-mouth from another glasswork company when she purchased her first oxygen generator – the AirSep AS-12A which has now supported her creativity for more than 20 years. She recently decided to purchase another unit, an AirSep Topaz Ultra which is also well-known for reliability and quality, and offers many of the same features as her older unit. She is very happy with the previous unit and the new one  – thanks to their low maintenance requirements, and the service and reliability of AirSep products.
Like many others have experienced, the process of purchasing, picking up and arranging for oxygen cylinders to be delivered can be a hassle.
"With my AirSep Oxygen Generator, I never have to change oxygen cylinders and I save money as I no longer need them," Owen said. Having the convenience and right equipment at home is a time-saver compared to delivered oxygen. It has been critical to the ongoing creation of artwork for sales on her website, via social media, or even platforms like Etsy. The equipment in some ways is an economic driver, allowing glass artists like Jeanine to continue creating and selling work from home while many galleries have been unable to reopen or support a space where glass artists can create.
With aid from AirSep oxygen, glass artisans can build beautiful glass creations. Oxygen is known to be very beneficial in working with colored glass chemistries as the it helps produce vivid and eye-catching clean colors.
Artistic design of glasswork manufacturing is a common application of AirSep's vast product offerings. AirSep offers a variety of solutions that can be used in many artistic applications.
For more information visit www.airsep.com or contact AirSep directly at 1-716-691-0202 or info@airsep.com.