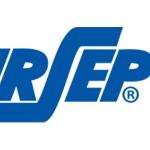 Buffalo, NY, June 1, 2022 – Many global aid organizations have worked tirelessly to equip medical facilities and professionals with the oxygen resources they need throughout the past two years of the COVID-19 pandemic. Major efforts have included the funding of new oxygen plants and repairs to existing plants in several countries, including one in particular on the island of Dominica. A reliable and sustainable oxygen resource is vital in preventing shortages in low-resource settings. Ensuring that hospitals and other healthcare facilities have access to medical-grade oxygen, 24/7, is essential to the health and wellness of all global citizens.
China Friendship Hospital on the island utilizes an AirSep PSA Oxygen System to support the needs of seven operation theatres and the hospital's ICU beds. Thanks to generous support and the partnership with Direct Relief and Build Health International, their health initiatives are getting the funding they need to deliver lifesaving care. The AirSep system installed happens to be the only public oxygen supply system in the country – supplying not only to the hospital, but 52 other associated health facilities across the island.
Because of the pandemic, demand for oxygen increased dramatically at the hospital, affecting their ability to share oxygen with other facilities in Dominica. Even before the pandemic, it was challenging to provide a reliable oxygen supply consistently to all the island's facilities.
PSA-generated Oxygen is a powerful tool for equipping healthcare facilities with life-saving oxygen supplies. AirSep Oxygen Systems are a great alternative to liquid or cylinder supplies and in the long run are more cost-effective. These dependable and reliable oxygen systems create oxygen safely on their own, on demand, eliminating deliveries. The standalone oxygen systems extract oxygen from the air and can produce concentrated oxygen for many patients at once through the hospital's pipeline.
Public-private coalitions continue to combine efforts and resources to build and maintain PSA oxygen systems and supports low resource areas feeling the impact of increased respiratory illnesses.
To learn more about how AirSep's extensive product offering can solve your oxygen supply challenges, please visit airsep.com or contact us.
Cover photo courtesy of Build Health International.