Buffalo, NY, March 16, 2022 – AirSep Corporation, the commercial division of CAIRE Inc., is proud to provide innovative solutions to help preserve one of Earth's greatest resources – water. Ozone generation applications utilizing oxygen gas are an important part of car wash water reclamation, which can make a major impact in protecting water quality and can reduce business expenses as well.
AirSep PSA Oxygen Generators are utilized in the reclamation process by many in the car wash industry. The oxygen generator is essential as it supplies oxygen to produce ozone, which kills the bacteria and odor that is typically related to the reclaiming water process.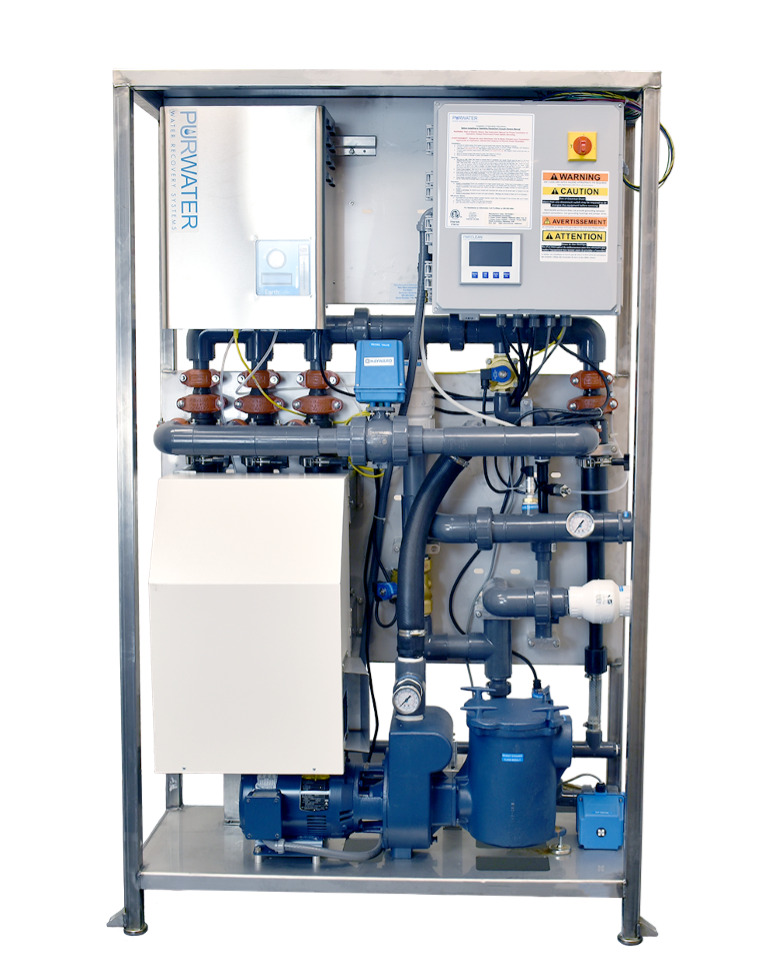 AirSep Topaz PSA Oxygen Generator featured as part of a Purclean Water Recovery System that is typically found Inside of car wash supply rooms pulling out used water from underground tanks to rinse cars down.
Benefits of AirSep PSA Oxygen Generators for Ozone Generation and Odor Control
Optimized ozone generator performance
Continuous, reliable on-site oxygen supply
Cost effective and easy to maintain
Today, many municipalities now require some form of a reclamation system prior to issuing a permit. Adding reclamation to a site results in less discharge to sewers and can avoid expensive impact fees and reduce Sewer Availability Charges (SAC) and Water Availability Charges (WAC) by 50 percent or more.
Water reclamation in car wash installations has become more popular due to the economic and environmental benefits.  By using ozone as a disinfectant in the water, harmful microbiological pathogens, such as bacteria, viruses, and even odors can easily be removed. Cleaning and disinfecting the water allows it to be recycled more efficiently, leading to improved economic and environmental performance.
Also important, disinfecting water with ozone offers significant benefits compared to chemical solutions, such as chlorine. Ozone improves the quality of water, is chemical-free and the body of the vehicle (paint and chrome) are resistant to ozone.
To learn more about how AirSep's extensive product offering can solve your oxygen supply challenges, please visit airsep.com or contact us.