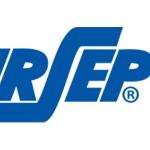 Buffalo, NY, September 21, 2020 – AirSep Corporation, a CAIRE Inc. company, develops innovative, economical, non-cryogenic oxygen supply solutions as a safer alternative to cylinder or liquid supplies- providing a reliable source of oxygen especially in regions with limited resources for oxygen distribution.
There are over 5,000 medical facilities worldwide relying on AirSep Oxygen Generators and Plants to meet their central pipeline and other clinical needs. More recently, the demand for PSA Oxygen has increased due to a shortage of oxygen supplies coupled with increased demand during the COVID-19 pandemic. Because these systems make oxygen on an as-needed basis, PSA Oxygen is continuously supplied.
AirSep offers both portable and wall-mounted medical Self-Contained Oxygen Generators for smaller clinics, ranging in capacity from 8 LPM to 15 LPM. For larger hospitals with central piping, AirSep Standard Oxygen Generators with capacities up to 5,500 SCFH at 72.5 psig are available as single train, duplex, or skidded turnkey systems. All HM Series systems are designed to deliver oxygen that meets the United States and European Pharmacopoeia Oxygen 93 Percent (93 percent ±3%) Monograph and are fully assembled and tested in AirSep facilities prior to shipping and installation. Unskidded, high purity (99 percent ±0.5%), containerized, and cylinder refilling options are available upon customer request.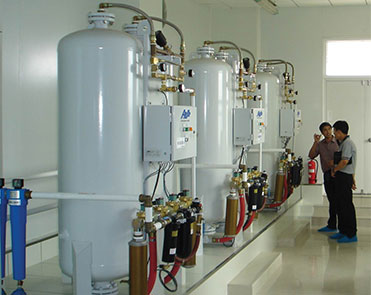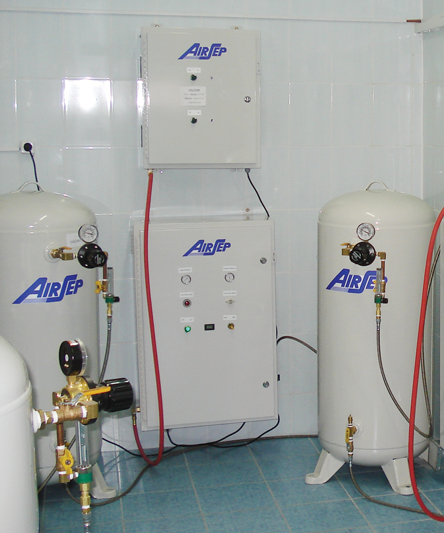 PSA Process
PSA technology for oxygen utilizes a molecular sieve that adsorbs the nitrogen molecules and allows the oxygen molecules to pass through the adsorber (bed). During a PSA cycle, concentrated process gas (oxygen) is delivered to the end application while the waste gases (nitrogen) are desorbed.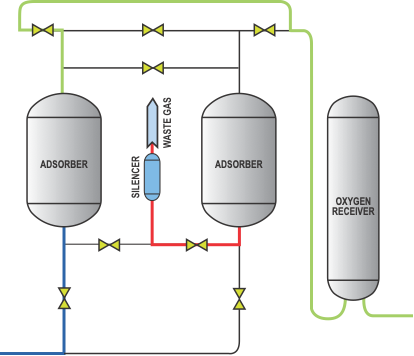 Safe, Reliable and Easy to Use
AirSep PSA Oxygen Generator Systems offer significant safety benefits when compared to cylinder or liquid oxygen:
Reliable on-demand production (no vaporization loss)
No high-risk handling of hazardous high-pressure cylinders
Eliminates potential delivery and transport safety issues
Low cost maintenance and repair (consumable parts such as filter, oil changes, etc.)
Rapid startup and easy installation
Produces oxygen from an independent compressed air source
Advantages of AirSep PSA Oxygen Systems
One of the most significant advantages of an AirSep PSA Oxygen System is its efficiency, which results in cost savings of at least 50 percent. Cryogenic separation is very energy intensive, consuming a lot of electricity to achieve and maintain temperatures required for the gas separation process and the long-term storage of liquefied gases in cryogenic storage vessels.
Other advantages include:
Freedom from gas supply contracts;
Small footprint – no storage of large volumes of high-pressure cylinders or liquid dewars and tanks;
Automated systems capable of long-term unattended operation, collecting and transmitting operational parameters to remote locations for process management, and diagnostics and prognostics for condition-based maintenance;
PLC process control (standard color HMI touch screen are standard on models AS-Q to AS-Z, and optional on models AS-D+ to AS-P);
Can be fabricated in accordance with all relevant local codes and medical standards;
Customization options available upon request;
Global customer and technical service support from AirSep team
—
Based in Buffalo, NY, AirSep Corporation has been an experienced and professional player in PSA and VPSA Oxygen Systems since the 1980s. AirSep's non-cryogenic air separation facilities fill an important niche in the rapidly evolving manufacturing landscape. AirSep PSA Oxygen Systems run efficiently producing oxygen on their own, as needed. They eliminate bulk deliveries and are fully automated and easy to maintain.
AirSep PSA Oxygen Systems are available in several different sizes and concentration levels. Visit AirSep's website for more information about our portfolio of gas generation solutions and learn how the AirSep team can help you fulfill your requirements for your specific application or capital project. www.airsep.com.