Buffalo, NY, February 17, 2021 – AirSep Corporation, a CAIRE Inc. company, offers a wide selection of commercial oxygen systems for customers innovating new sustainable water and wastewater treatment solutions. One product in particular, the AirSep AS-A PSA Oxygen Generator, is being used by Canadian water treatment solution provider, Delco Water, a specialist in customized water treatment solutions.
Delco Water has developed BioFX, a chemical free biological water treatment process that requires the use of several of these oxygen generators and targets Fe, Mn, NH4+, As and H2S removal.
BioFX consists of a set of pressure filters filled with an expanded clay type media which provides a large surface area to attract naturally occurring bacteria. The filters are charged with air and highly-concentrated oxygen from the AirSep oxygen generators to develop the bacterial population inside of them. The bacteria cling to the media and naturally oxidize and remove contaminants such as hydrogen sulfide, iron, arsenic, ammonium, and dissolved organic material. The results allow the system to provide drinking water 24 hours a day.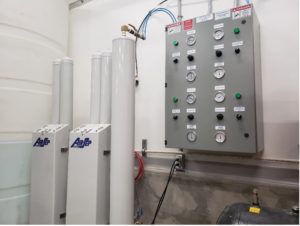 An AirSep AS-A Standard PSA Oxygen Generator in Leask, Saskatchewan, Canada – installed in 2016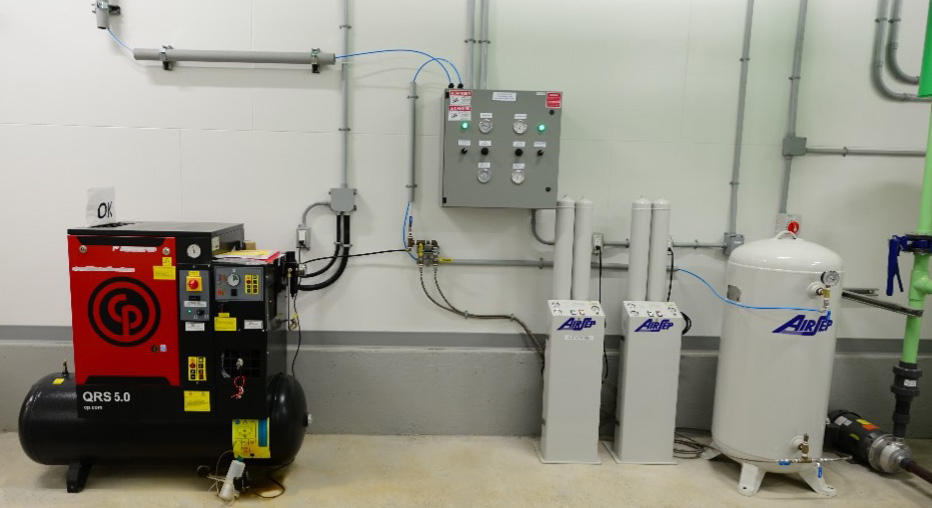 In Sandy Lake, Alberta, Canada a set of AirSep AS-A PSA Oxygen Generators – installed in 2017
"The main reason we would recommend AirSep is simply reliability." – Sasha Naumchik, Director of Engineering.
Delco Water selected AirSep oxygen products because of their reliability, ease of use and ability to produce pure oxygen continuously. AirSep Standard PSA Oxygen Generators have a small footprint, but are part of a larger water treatment process and the oxygen supply is vital for its operation.
AirSep AS-A Standard PSA Oxygen Generators have been installed in locations throughout Canada as part of Delco Water's proprietary biological drinking water treatment systems.
To learn more about how AirSep's Oxygen Systems extensive product offering can solve your oxygen supply challenges, please visit www.airsep.com or contact us. We will be happy to discuss your oxygen needs.