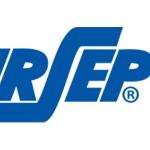 Buffalo, NY, March 20, 2020 – The global benefits of healthy sources of protein and omega-3 fatty acids are driving demand to expand the use of AirSep commercial oxygen solutions to boost fish farming in the South American aquaculture market.
Leading the way, OXZO S.A. is a Chilean company that has developed an oxygen and air production and injection system called Oxymar®. This system, which incorporates up to four AirSep AS-P or AS-Q oxygen generators, has the capacity to generate large quantities of oxygen at a significantly lower cost rather than using oxygen cylinders or other cryogenic technology.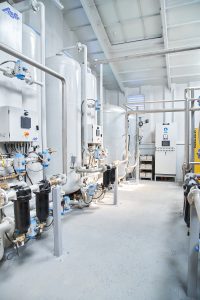 This unique and patented application features oxygen generators installed as part of the system on each Oxymar® that produce the oxygen for salmon fish farming sea cages. A total of 30 Oxymar units are out at sea supporting different salmon farms.
Oxygen is a key element that helps maintain a stable growth in fish farms. Because the demand for fish is reliably steady throughout the year and there continues to be a rapid fish growth and rearing density, there will always be enough to supply. Also, oxygen aids in increasing the productivity of fish and improves their overall health, reducing mortality rates, whether it is in a sea cage, tank or raceway.
In addition to benefits of efficient oxygen delivery, Oxymar® technology utilizes solar power to generate power out at sea to maintain internet connections required to remotely monitor the main control panel. Operators are able to access automatic control displays showing oxygen levels to optimize production and dissolution in cages.
Another unique feature equipped on these units are special patented sensors that are placed in the sea cages and monitor the oxygen parts per million (ppm) in the water. Depending on oxygen use by the salmon, the sensors will automatically trigger how much oxygen it must produce.
For over 33 years, AirSep Oxygen Generators have been a proven alternative to any other oxygen source, reliably producing oxygen, 24/7. Easy-to-maintain, AirSep's high-quality products offer the most cost effective, safest oxygen sources available for applications such as fish farming and aquaponics. OXZO is a Chilean company with a core business to provide Oxygen, Air and Ozone solutions to the worldwide market of aquaculture.
(Photo Information: Oxymar system, patented sea farm oxygenation system, developed by Oxzo, Chile)